What is seawater made of?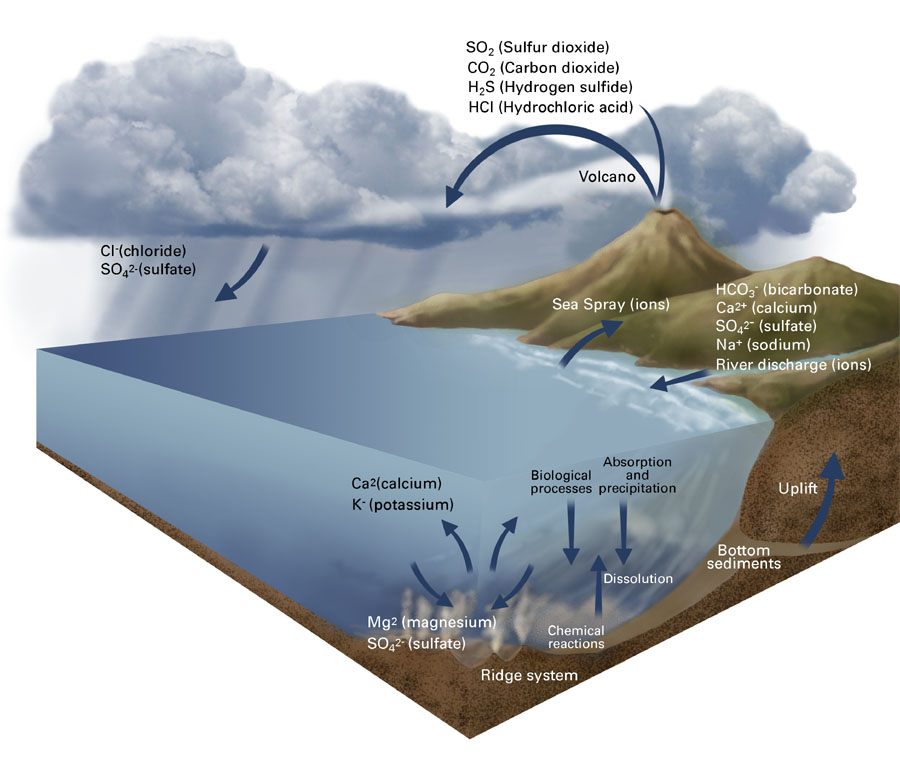 Time period shown: Modern
Pictured:
Composition of seawater
About this image:
Seawater is water from a sea or ocean. On average, seawater in the world's oceans has a salinity of about 3.5%, or 35 parts per thousand. This means that every 1 kg of seawater has approximately 35 grams of dissolved salts. The average density of seawater at the surface of the ocean is 1.025 g/ml; seawater is denser than fresh water (which reaches a maximum density of 1.000 g/ml at a temperature of 4°C) because of the added weight of the salts. The freezing point of sea water decreases with increasing salinity and is about -2°C (28.4°F) at 35 parts per thousand.
Learn more!