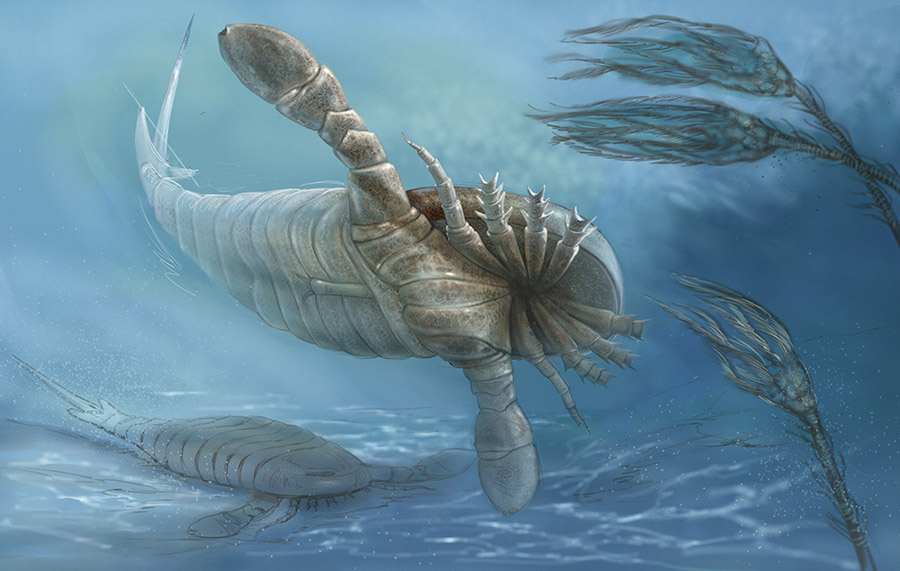 Time period shown: Ordovician

Pictured:
Eurypterid

About this image:
Eurypterids are an extinct group of arthropods related to arachnids and include the largest known arthropods that ever lived. They are members of the extinct order Eurypterida, the most diverse Paleozoic chelicerate order in terms of species.

The name Eurypterida comes from the Greek word eury- meaning "broad" or "wide" and the Greek word pteron meaning "wing", for the pair of wide swimming appendages on the first fossil eurypterids discovered. Eurypterids predate the earliest fishes. The largest, such as Jaekelopterus, reached 2.5 metres (8 ft 2 in) in length, but most species were less than 20 centimetres (8 in). They were formidable predators that thrived in warm shallow water, in both seas and lakes. Eurypterids lived in the Ordovician to the Permian, from 460 to 248 million years ago.