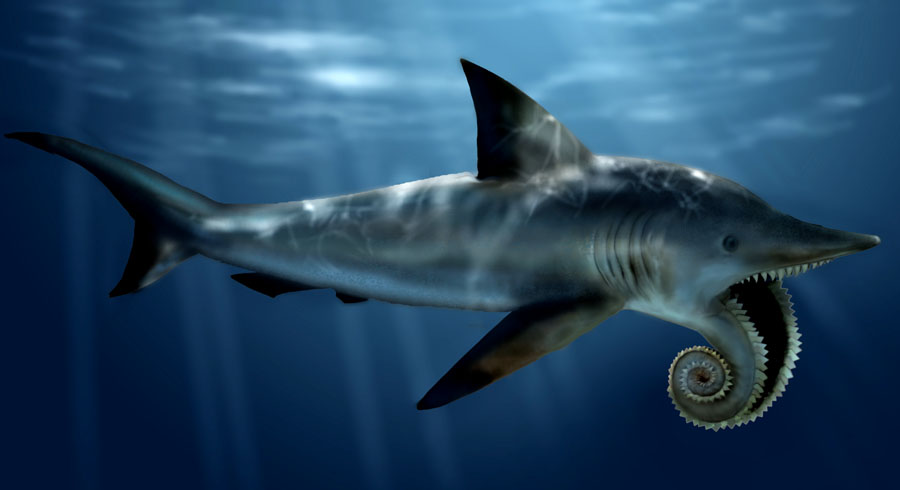 Time period shown: Triassic
Pictured:
The most common interpretation of Helicoprion and its distinctive teeth whorl... (but is it right?)
About this image:
Helicoprion is one of those "gee whiz" ancient animals from the fossil record: Its amazing dentition gives it an appearance unlike anything else.
Did you know?
Because Helicoprion was a shark, it was cartilaginous. Cartilage is less likely to leave fossil remains than teeth (or than bones from bony animals and fishes), so these amazing teeth whorls are most of what is known about Helicoprion.
Although Helicoprion has been shown with an external teeth whorl virtually since its discovery more than 100 years ago, more recent study suggests the teeth may have been hidden inside the shark, midway between its gills and at the top of the throat. Placed internally, the teeth wouldn't have looked so cool... but may have been much better suited for hunting and eating!
Notes:
Scientific illustrator Mary Parrish at the Smithsonian has created a new reconstruction of helicoprion that shows how the new interpretation of the whorl placement would have looked.
Learn more about it!