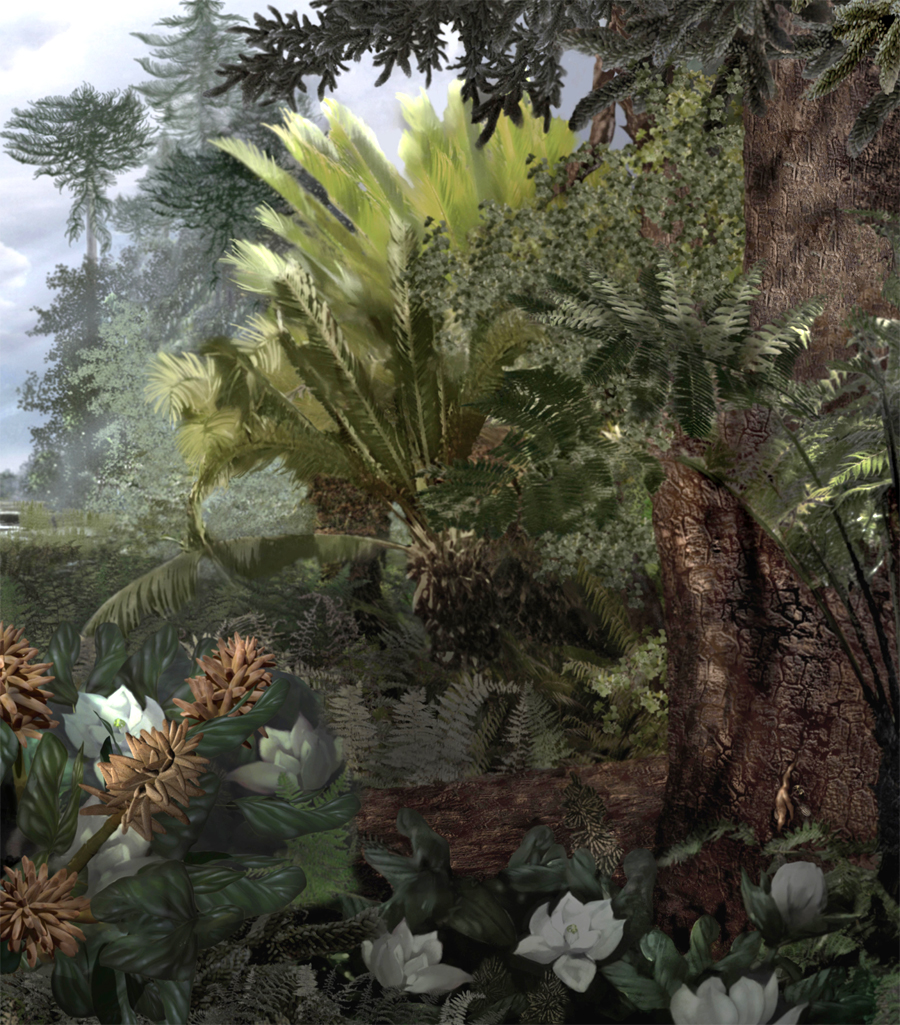 Time period shown: Cretaceous

Pictured:
Cretaceous Archacanthus (magnolia), ginko and cycad trees, ferns and conifers.

About this image:
Lots of Karen's images focus on dinosaurs, sea life and other animals, living or extinct... But it's fun every once in a while to get a chance to work on the plants of the past: They can tell us so much about the past conditions of areas in which they grew, and help us understand fossils in a more complete environmental context.



Notes:
This image appears in the new Dino Store at the American Museum of Natural History.