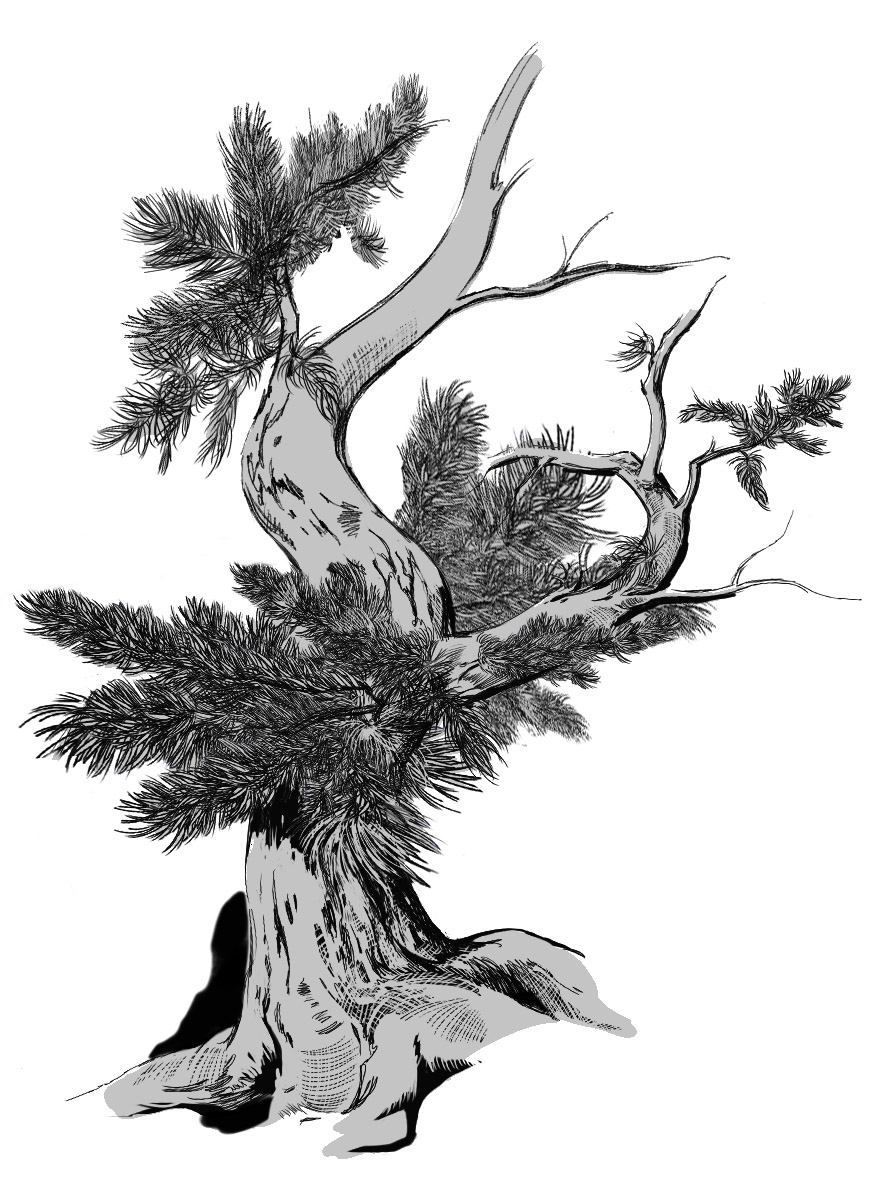 Time period shown: Modern

Pictured:
Krummholz growth

About this image:
Krummholz growth is a feature of subarctic and subalpine landscapes, where continual exposure to fierce, freezing winds cause vegetation to become stunted and deformed.

The wind kills branches on the windward side, giving the tree a characteristic flag-like appearance. Where the lower portion of the tree is protected by snow cover, only the exposed upper portion may have this appearance.

Common trees showing Krumholtz formation include Subalpine Fir, Subalpine Larch, Engelmann Spruce, Limber Pine, and Lodgepole Pine.