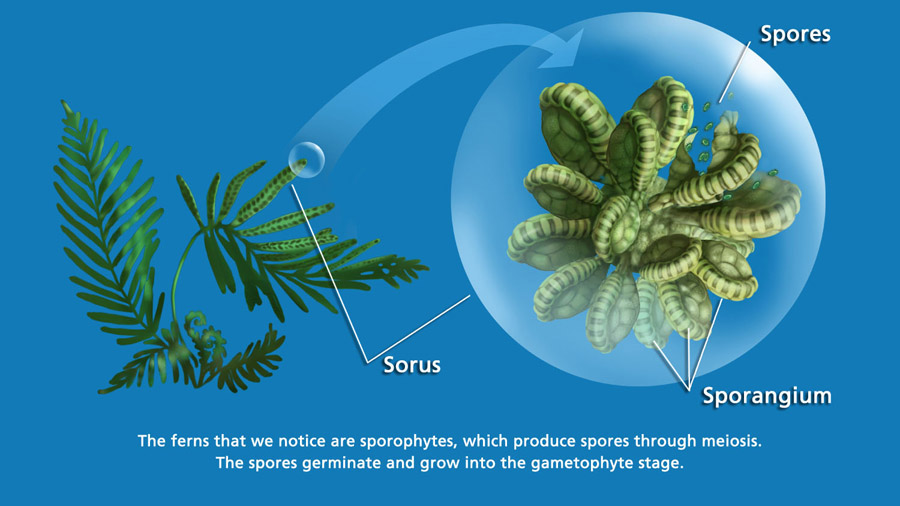 Time period shown: Modern

Pictured:
Fern reproductive system, with spores, sporangium and sorus

Did you know?
Ferns are some of the most ancient plants in the world today: their ancestors appeared on the landscape more than 300 million years ago. Their great age is reflected in part by their reproductive systems, which are unlike more modern plants. In ferns, the sporangium is a collection of spore "containers," each of which holds a package of spores. Together, a collection of sporangia is called a sorus, which appears on the bottom of the fern's leaf.