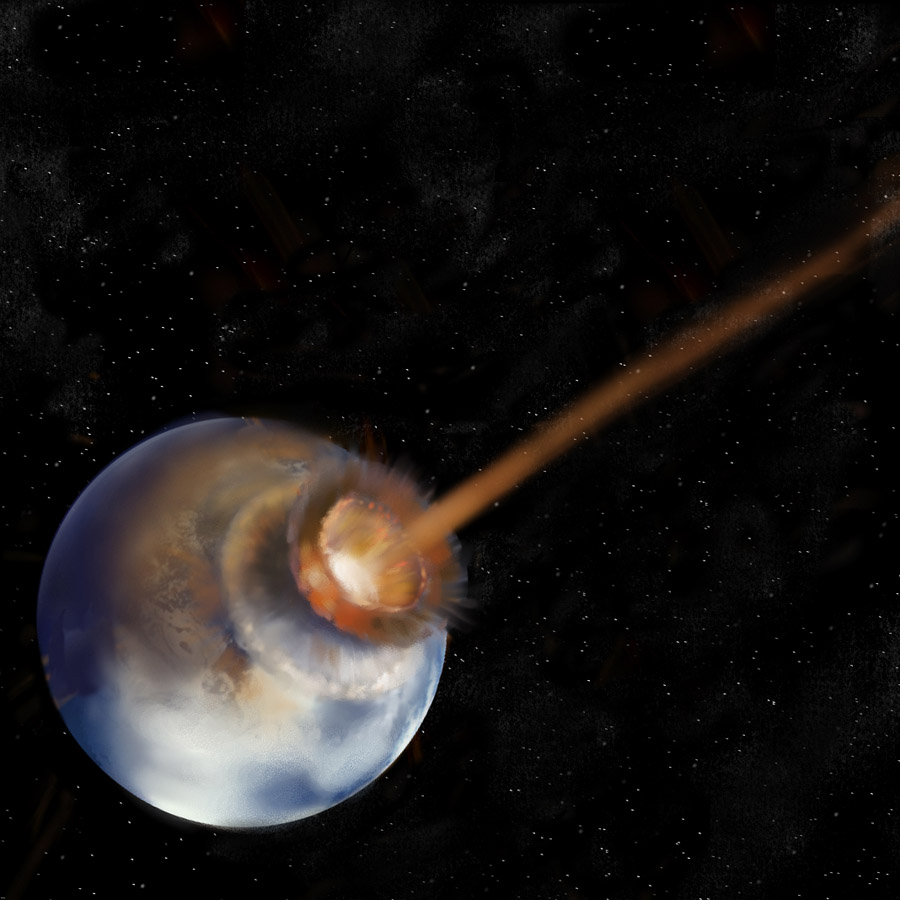 Time period shown: K-T Boundary

Pictured:
Earth and K/T impact

About this image:
Whether a meteor alone caused the extinction of dinosaurs is subject to considerable debate. But field research clearly shows that a major meteor impact does coincide with the boundary of the Cretaceous and Tertiary periods, called the K/T boundary, when many forms of life on earth became extinct.

Karen shows this impact and the dramatic effect it would have had on the Earth and its atmosphere.