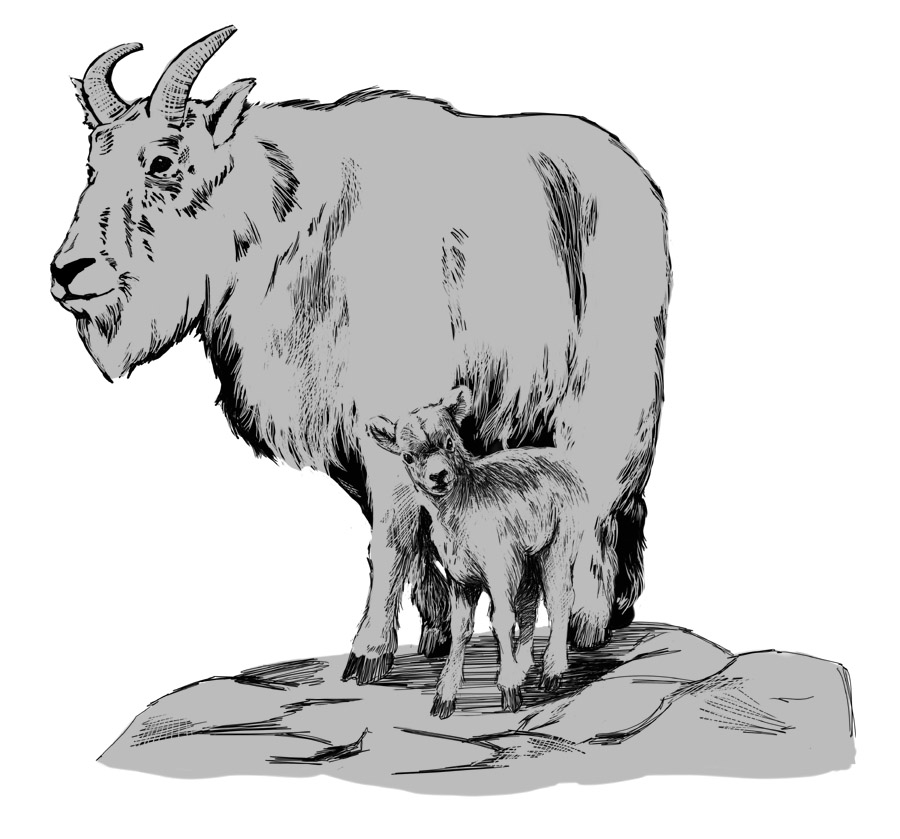 Time period shown: Modern

Pictured:
Mountain goat and kid

About this image:
The Mountain Goat (Oreamnos americanus), also known as the Rocky Mountain Goat, is a large-hoofed mammal found only in North America. Despite its name, it is not a true goat, as it belongs to a different genus. It resides at high elevations and is a sure-footed climber, often resting on rocky cliffs that predators cannot reach.

Did you know?
Both male and female mountain goats have beards, short tails, and long black horns, 15-28 cm in length, which contain yearly growth rings. They are protected from the elements by their woolly white double coats. The fine, dense wool of their undercoats is covered by an outer layer of longer, hollow hairs.