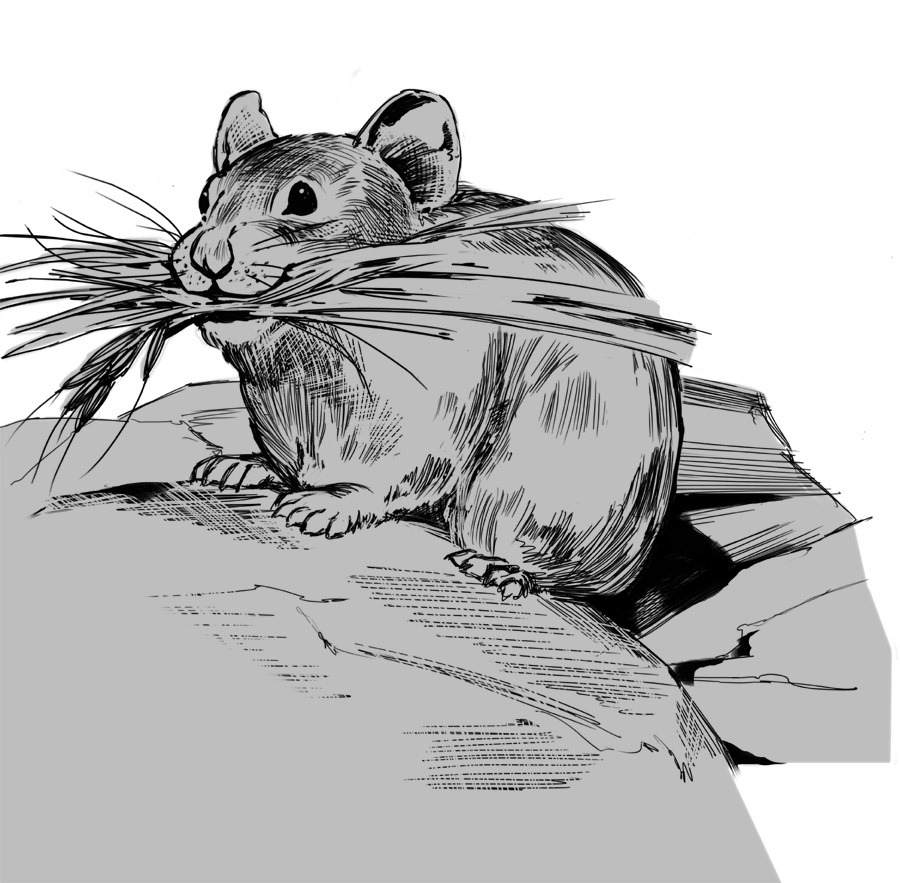 Time period shown: Modern

Pictured:
Pika

About this image:
Pikas are native to cold climates, mostly in Asia, North America and parts of eastern Europe. Most species live on rocky mountain sides, where there are numerous crevices to shelter in, although some also construct crude burrows.

Did you know?
In an article in the Journal of Biogeography, archeologist Donald Grayson warned that human activity and global climate change appeared to be pushing the American pika population to ever-higher elevations and thus possibly toward extinction.