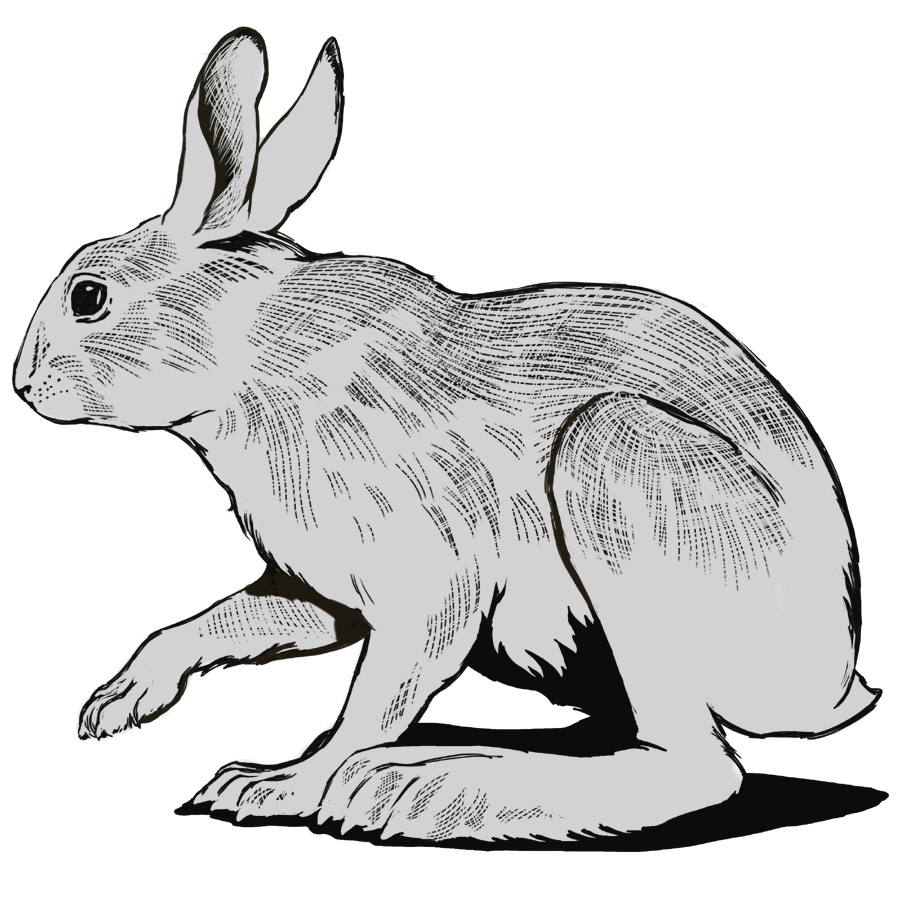 Time period shown: Modern

Pictured:
Snowshoe Hare, Lepus americanus

About this image:
The Snowshoe Hare, also called the Varying Hare, is a species of hare found in North America. It has the name "snowshoe" because its back feet are so big, it looks as though it is wearing big shoes to walk in the snow. The animal's big feet prevent it from sinking into the snow when it hops and walks.

Did you know?
The Snowshoe Hare may have up to four litters in a year which average 3 to 8 young. Males compete for females and females may breed with several males. There are six subspecies of this hare.