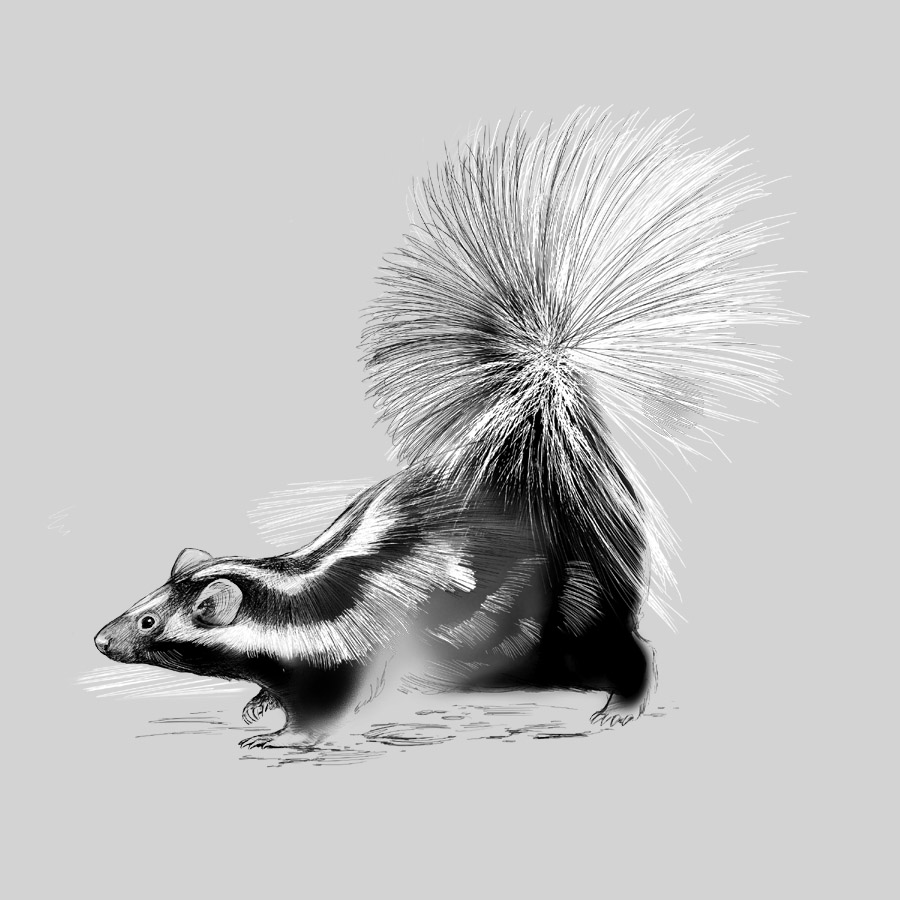 Time period shown: Modern

Pictured:
Striped Skunk, Mephitis mephitis

About this image:
The Striped Skunk, Mephitis mephitis, is an omnivorous mammal of the skunk family Mephitidae. Found over most of the North American continent north of Mexico, it is one of the best-known mammals in Canada and the United States.

Did you know?
The skunk is crepuscular. Beginning its search for food at dawn and dusk, it feeds on mice, eggs, carrion, insects, grubs, and berries. At sunrise, it retires to its den, which may be in a ground burrow, or beneath a building, boulder, or rock pile. While the male dens by itself, several females may live together. The Striped Skunk does not hibernate.