Earth-Like Planets May Be Common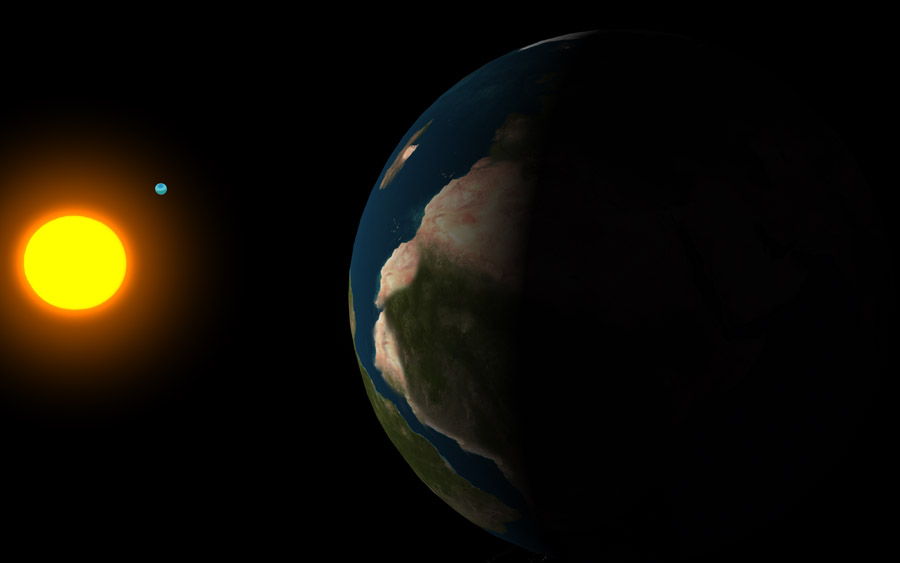 Time period shown: Modern

Pictured:
An Earth-like planet, one of two orbiting a star much like Earth's Sun.

About this image:
Nearly one in four stars similar to the sun may host planets as small as Earth, according to a study funded by NASA and the University of California.

The study is the most extensive and sensitive planetary census of its kind. Astronomers used the W.M. Keck Observatory in Hawaii for five years to search 166 sun-like stars near our solar system for planets of various sizes, ranging from three to 1,000 times the mass of Earth. All of the planets in the study orbit close to their stars. The results show more small planets than large ones, indicating small planets are more prevalent in our Milky Way galaxy.

Did you know?
The research provides a tantalizing clue that potentially habitable planets could also be common. These hypothesized Earth-size worlds would orbit farther away from their stars, where conditions could be favorable for life. NASA's Kepler spacecraft is also surveying sun-like stars for planets and is expected to find the first true Earth-like planets in the next few years.