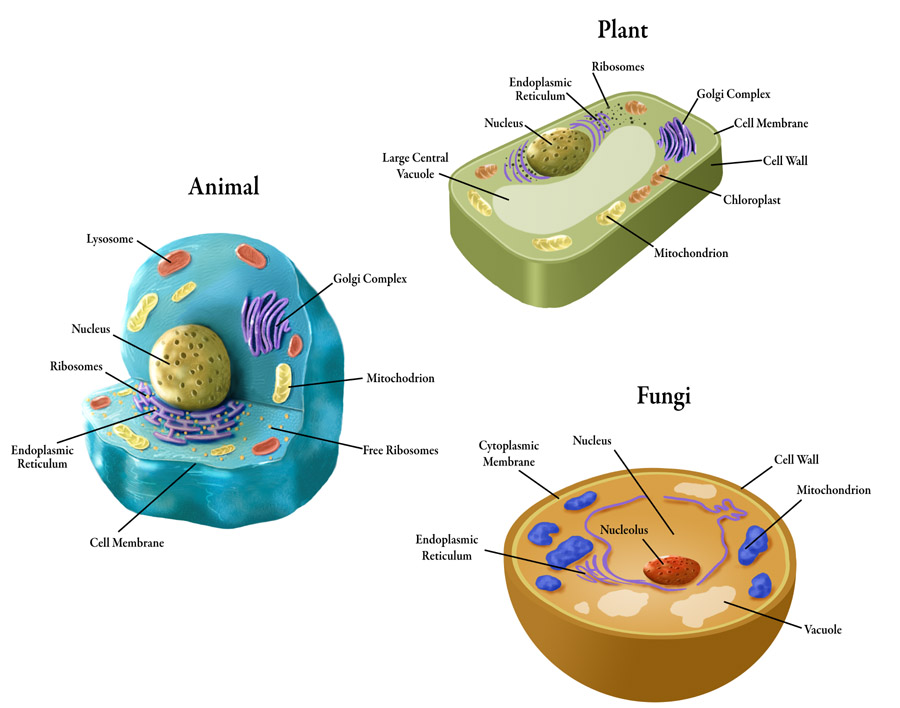 Time period shown: Modern

Pictured:
Typical animal, plant and fungi cells, showing mitochondria, endoplasmic reticulum, ribosomes, cell nucleus, lysosomes, free ribosomes, vacuole, cell membrane, cell wall, chloroplast, cytoplasmic membrane

About this image:
Whether they are in animals, plants or fungi, eukaryotic cells share a common trait: Their complex components are contained within a cell membrane. It is this characteristic that sets these cells in a class apart from prokaryotes, which lack a cell nucleus or other organelles within membranes.

Did you know?
Eukaryotes make up one of the three domains of living things -- a "limb" on the tree of life. The two other domains, bacteria and archaea, are prokaryotes. Although eukaryotes include all animals, plants and fungi, eukaryotes in total make up only a very small percentage of all living things.