Historic Trade mural detail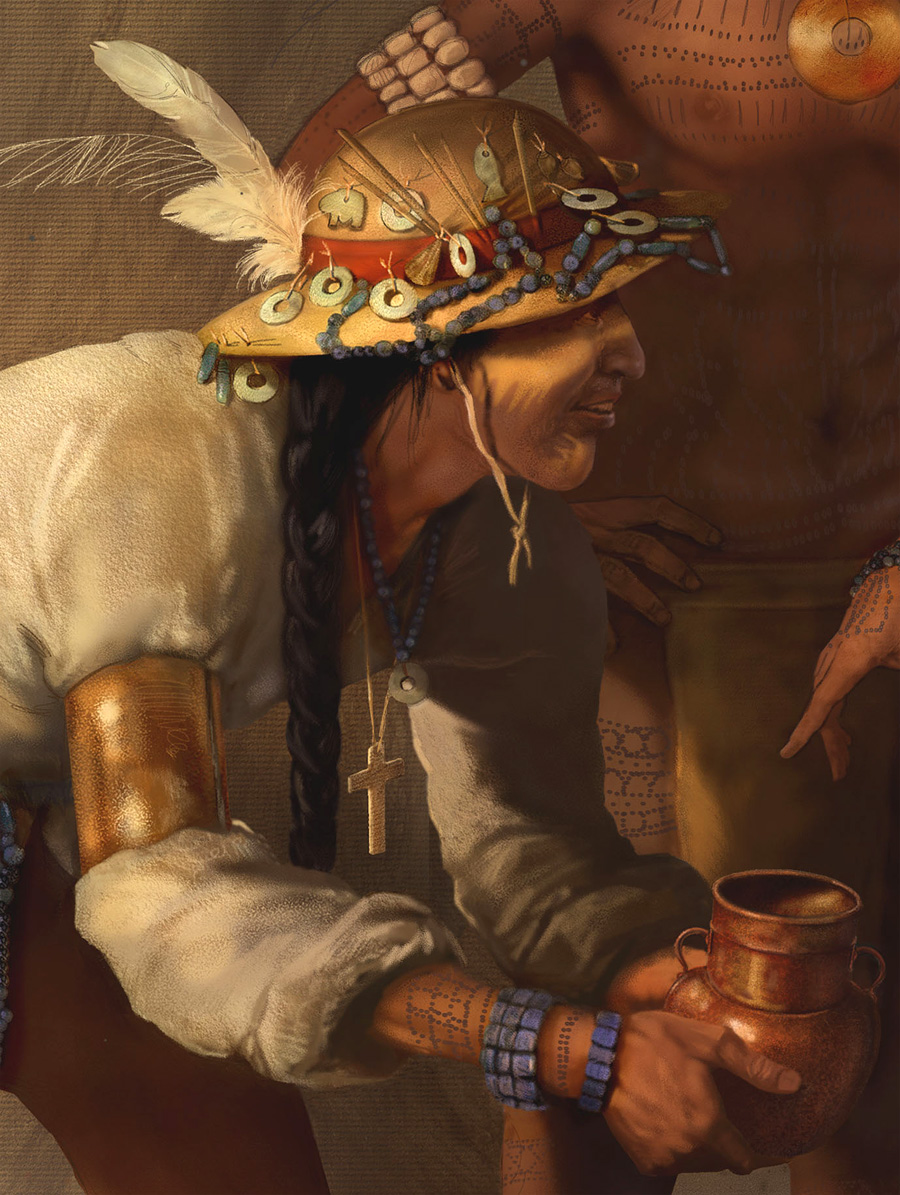 Time period shown: Modern

Pictured:
Early Spanish-influenced Native American trader visiting Native American encampments along Alabama rivers.

About this image:
Native American traders for the Spanish were often "Christianized" natives from parts of the southeast. Headquartered in eastern Florida, these traders carried Spanish goods and many aspects of Spanish life and technology to Native Americans hundreds of miles away.

Did you know?
Many of the hundreds of items shown in this trading scene (which is displayed at life size in the Alabama Department of Archives and History in Montgomery, AL) can be seen on exhibit in the First Alabamians gallery. ADAH scholars and researchers wanted to use their amazing collection of Native American artifacts and Karen's large murals to give visitors a glimpse into the lives, possessions, homes and past times of these Native American communities.