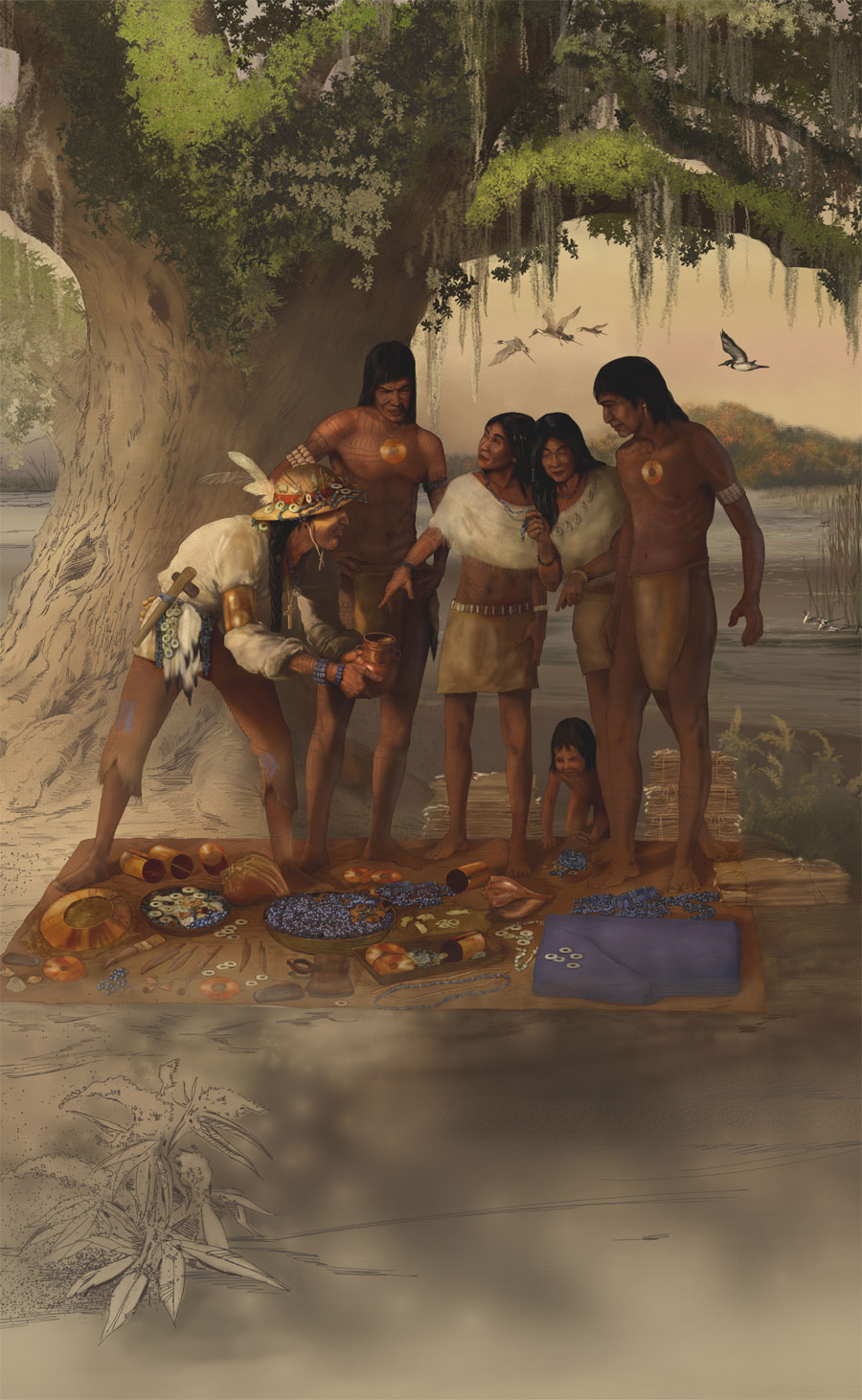 Time period shown: Modern

Pictured:
Early Spanish-influenced Native American trader visiting Native American encampments along Alabama rivers.

About this image:
During the early contact period, as Spanish influence increased in what is now the southeast United States, Native American traders traveled with both Spanish and native trade goods. Beads, steel hoes, shells, copper neck rings, gorgets, textiles, baskets and other goods were traded in a two-way commerce.

Did you know?
Although Spanish colonial law prohibited trading for deer skins, many of the Spanish trade goods purchased by Native Americans were paid for with deer hides that eventually found there way back to Europe as gloves and other garments.