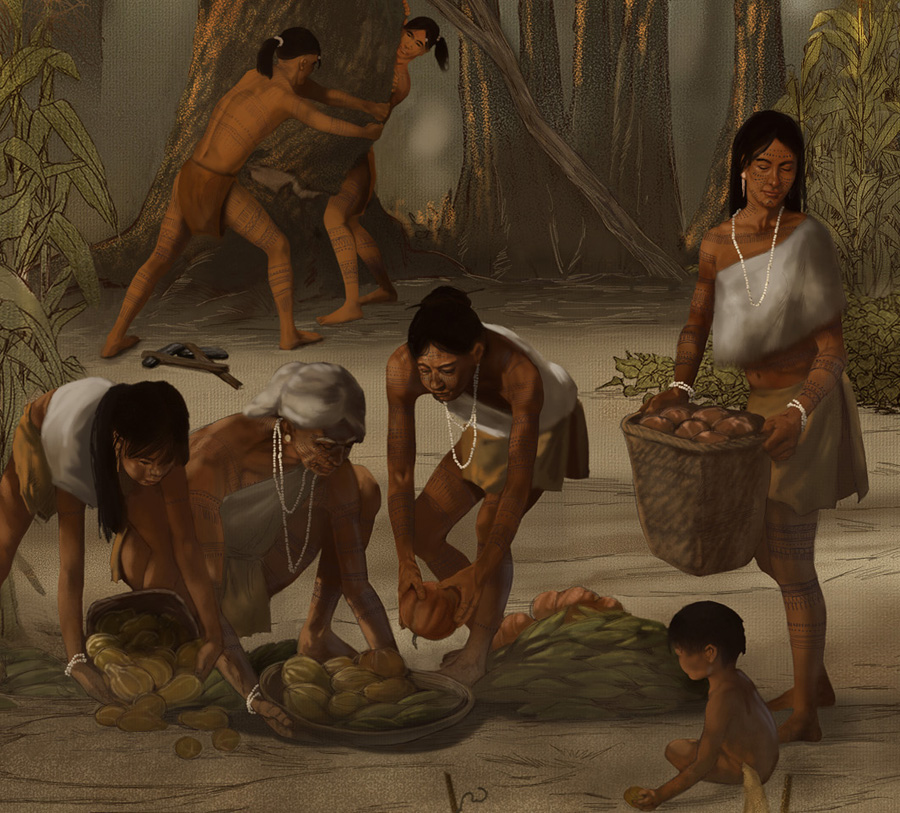 Time period shown: Modern

Pictured:
Mississippian-era Native Americans farming a three-sisters culture of corn, squash and beans in what is now the state of Alabama.

About this image:
Large numbers of people require a lot of food. Women cultivated corn, squash, beans, and sunflowers in the fertile river valleys, where annual floods replenished the soil. Fields were probably worked collectively rather than in individual plots.

Deer, birds, fish, turtles, mussels, nuts, berries, roots, and many other gathered plants were also important food sources.