Mississippian Technology mural detail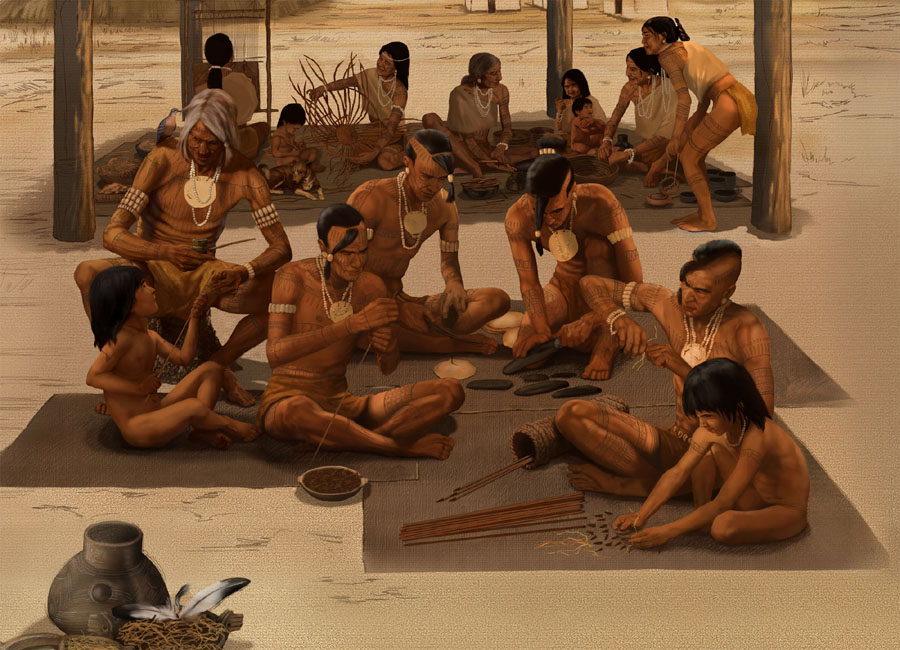 Time period shown: Modern

Pictured:
Mississippian-era Native Americans working in a community like Moundville, creating arrows, ornaments, fabric, baskets, jewelry, pots and other artifacts.

About this image:
The Native Americans of Alabama's Mississippian period were skilled craftsmen, working in fiber, reed, stone, flint, hide and other materials. They had perhaps the most developed ceramic traditions of any culture in North America, and their many possessions reflected both their design skills and their trading with other people: Shells, copper and other materials not found in the region were often used for their ornamentation and tools.

Did you know?
When creating gorgets, bow guards and other items, Native Americans used a string-driven bone drill to bore holes cleanly and attractively through stone, shell and bone.