The First Contact mural detail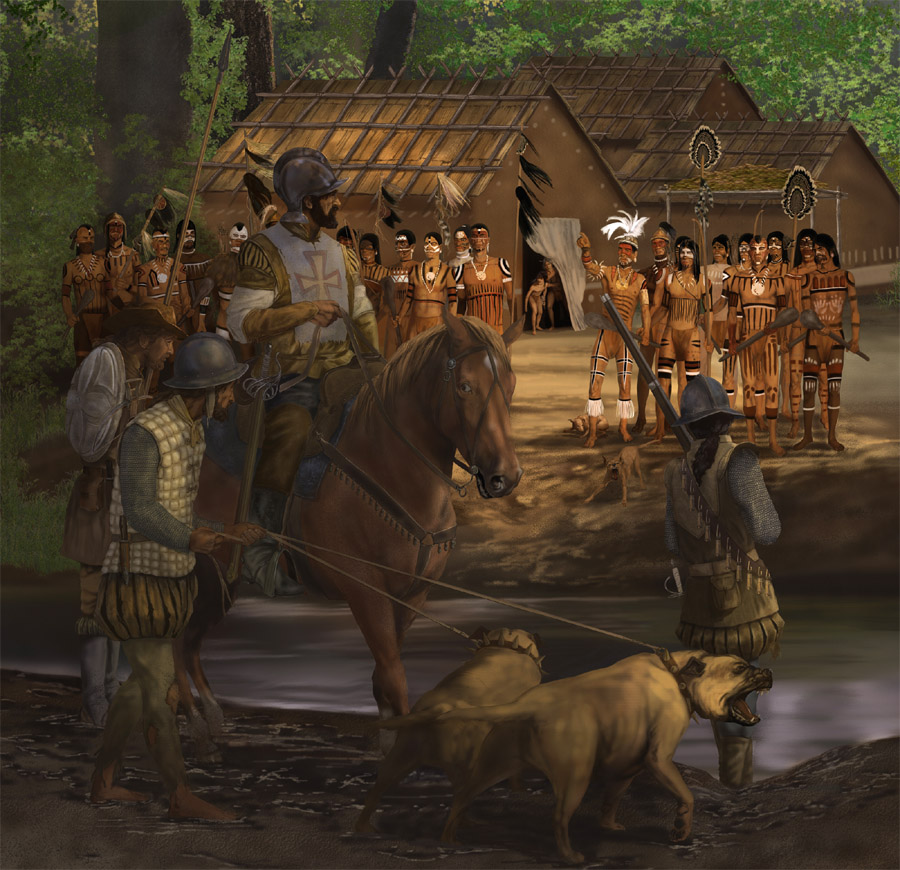 Time period shown: Modern

Pictured:
The initial meeting of Spanish traveling parties and Native Americans may have been an uneven affair: The Spanish were often afoot for weeks, poorly supplied and traveling in unfamiliar lands. The natives, by contrast, were in woods and fields they knew well, and were intent on preserving their communities and way of life.

About this image:
Karen's First Contact mural shows an initial meeting between Native Americans and a Spanish traveling party: The Spanish knew that moving along rivers would bring them in contact with natives, and Alabama's natives probably already knew that the Spanish were in the region. The mural captures the moment of tension and surprise when the Spanish emerge from the tree line.

Did you know?
Although the Spanish weaponry was new to Alabama's native Americans, and included some primitive firearms as well as steel weapons, throughout the contact period it was the European diseases brought by the Spanish that were the most lethal.