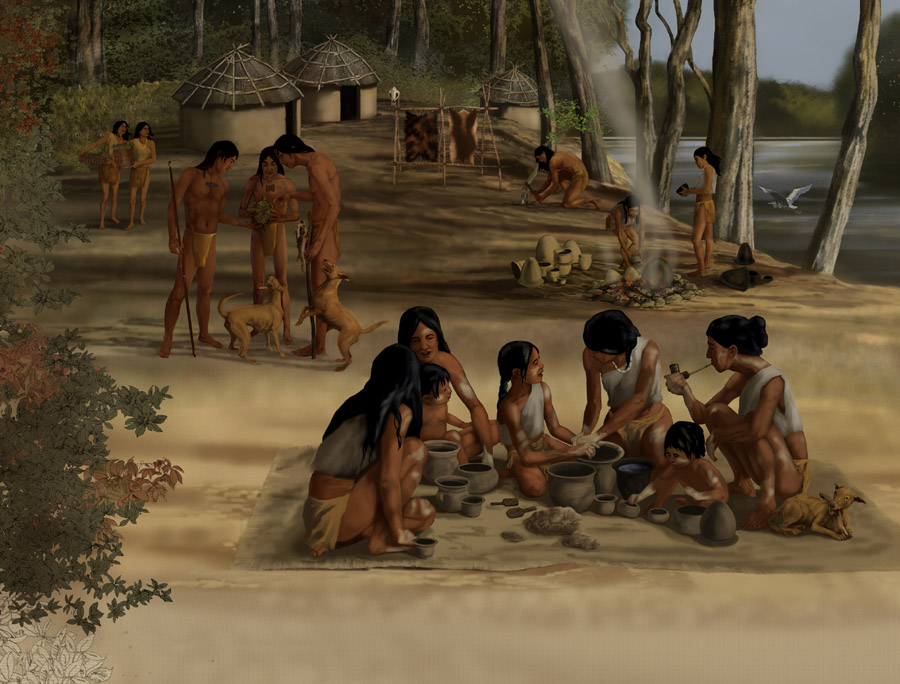 Time period shown: Modern

Pictured:
Native Americans from the Woodland period living in what is now Alabama.

About this image:
Although Native Americans of the Woodland period lived much like their ancestors, advances in technology allowed their communities to grow larger and more complex. They began cultivating plants such as corn, beans, and squash. The introduction of the bow and arrow made hunting more efficient. New types of pottery improved food preparation and storage. Villages became relatively permanent, occupied for generations at a time.

Did you know?
Ornamental objects and small burial mounds first appear during the Woodland period, and reflected more elaborate social structures and rituals in these Native American communities.


Notes:
Evidence of Archaic, Woodland and Mississippian cultures is often found in the fertile river valleys of modern-day Alabama. These river valleys provided abundant game and ideal conditions for the development of the "three sisters" agriculture system, a mixed cropping of corn, squash and beans.