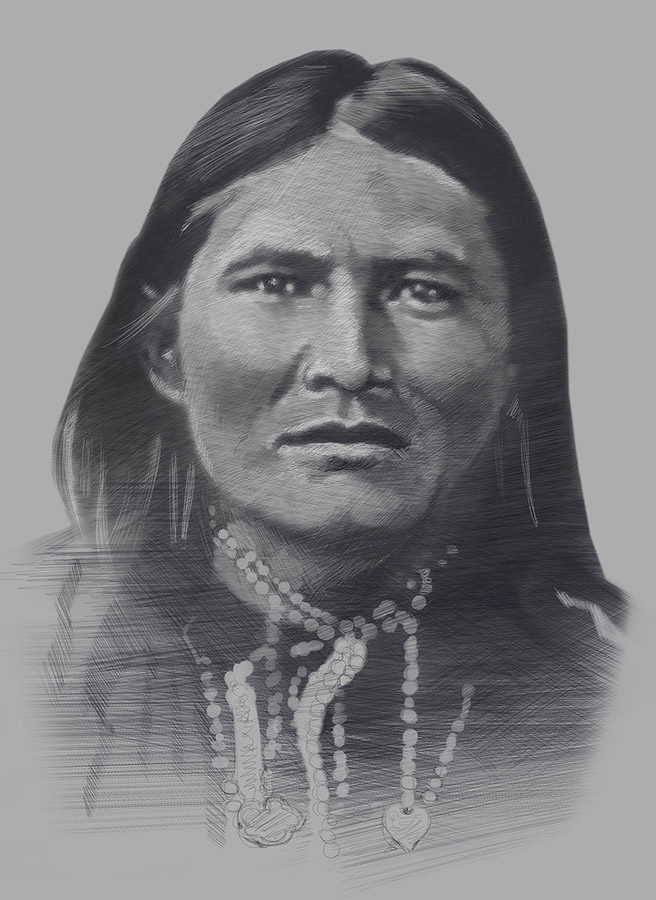 Time period shown: Modern

About this image:
William Alchesay was a chief of the White Mountain Apache tribe and an Indian Scout. He received the United States military's highest decoration for bravery, the Medal of Honor, for his actions during the Indian Wars.

Alchesay tried to convince Geronimo to surrender peacefully on behalf of the United States government and remained friends with Geronimo until his death.

As a Native American leader, Alchesay sought better conditions for his people in Washington, D.C. In 1887 he traveled to the Capital to speak to President Grover Cleveland. He met with President Theodore Roosevelt in 1909, and with Warren G. Harding in 1921. When the military left Fort Apache and Theodore Roosevelt Indian Boarding School was built in 1923 for Navajo children, Alchesay traveled to Navajo county to welcome Navajo children to the White Mountain reservation. He was instrumental in getting federal compensation for the families that were removed because of the school.