Onate's Column enters New Mexico image detail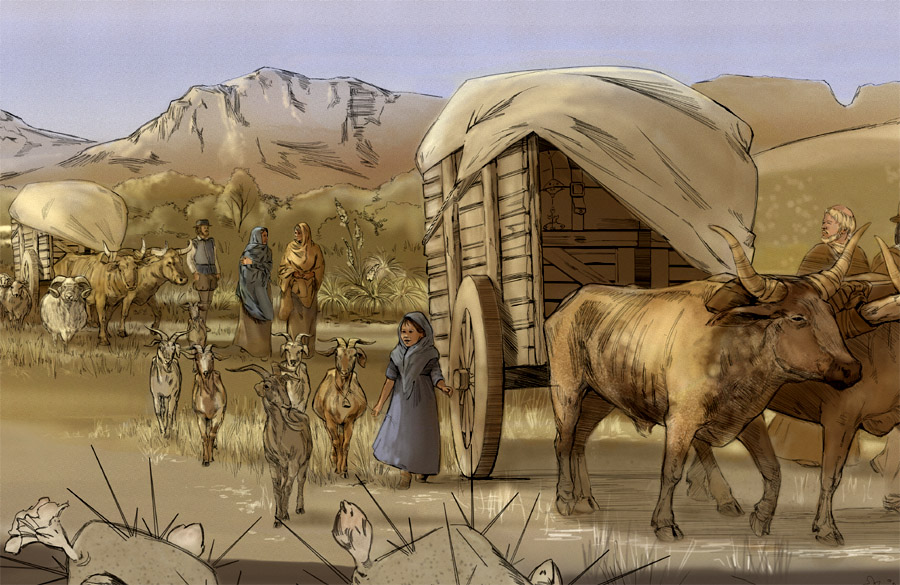 Time period shown: Modern

Pictured:
Settlers accompanying Don Juan de Oņate Salazar entering the New Spain province of New Mexico

About this image:
Oņate's arrival in the late 1590s created immediate conflict with the natives already living in the area that would become New Mexico. At the same time, Oņate and his column of soldiers and settlers brought many of the animals and agricultural resources that would become important to settlers and natives alike.

Oņate is thought to have brought churro sheep, shown at the left in this image detail, which were immediately prized by natives and are still raised and prized by Navajo, Hispanic and Anglo residents of New Mexico. Goats and sturdy Spanish cattle were also well suited to the limited resources of the arid southwest, and are still found throughout New Mexico.