Onate's Column enters New Mexico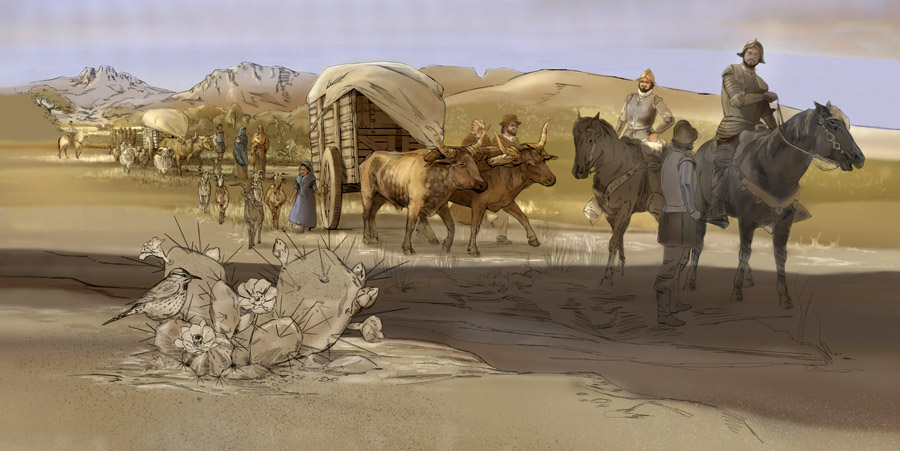 Time period shown: Modern

Pictured:
Don Juan de Oņate Salazar and his column entering the New Spain province of New Mexico

About this image:
Don Juan de Oņate Salazar explored the upper Rio Grande and settled in northern New Mexico, founding the settlement of Santa Fé de Nuevo México.

As Spain's colonial governor, Oņate's rule brought him into repeated and frequently brutal contact with the natives of New Mexico. When his demands for winter provisions from the Acoma were met with resistance from the tribe, Oņate and his men killed more than 800 Acoma and captured several hundred more. Oņate then declared that the left foot of each Acoma man in captivity be cut off. Historians believe between 20 and 100 Acoma suffered these amputations.