Pueblo revolt mural detail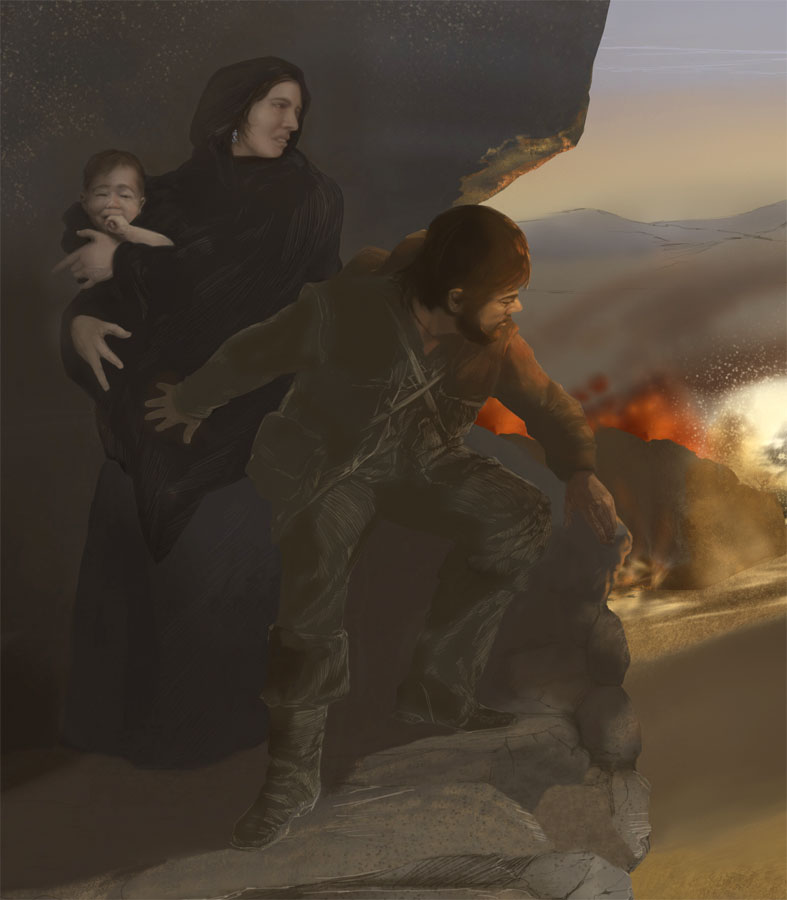 Time period shown: Modern
Pictured:
New Mexico Pueblo Revolt
About this image:
Detail of Karen's Pueblo Revolt Mural for the New Mexico Palace of the Governors Museum.
Notes:
The Pueblo Revolt of 1680, sometimes called Popé's Rebellion, was an uprising of Native American residents against Spanish colonization of the New Spain province of New Mexico.
Spanish settlers had an uneven history of relations with the Puebloans who were here when they arrived. At times, the Spanish introduction of new farming technologies proved beneficial to the Puebloans. At others, repression of their culture and religion created friction between the Pueblos and the foreigners.
"While their independence from the Spaniards was short-lived, the Pueblo Revolt granted the Puebloans a measure of freedom from future Spanish efforts to eradicate their culture and religion following the reconquest. Moreover, the Spanish issued substantial land grants to each Pueblo and appointed a public defender to protect the rights of the Indians and argue their legal cases in the Spanish courts."
More.