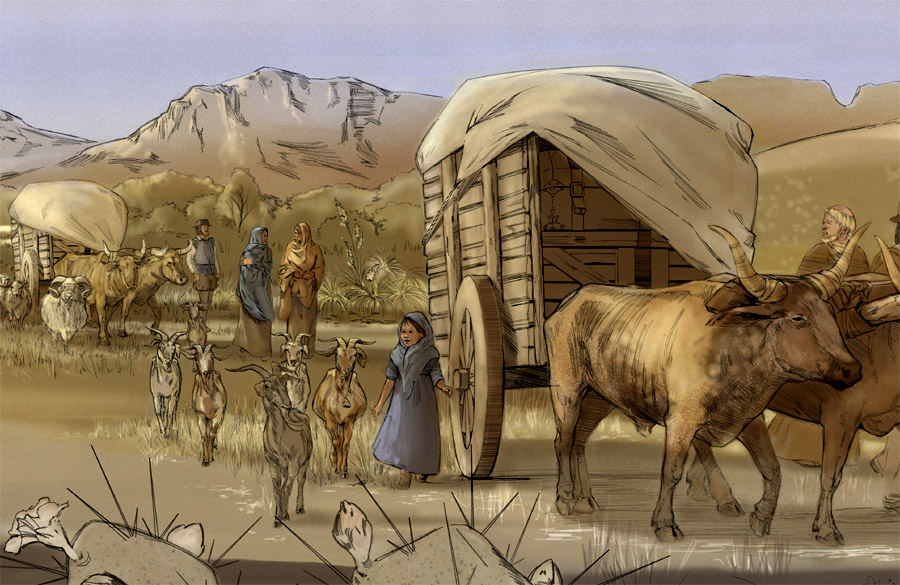 Shown: Settlers accompanying Don Juan de Oņate Salazar entering the New Spain province of New Mexico
Geologic period: Modern
Onate's Column enters New Mexico image detail
Oņate's arrival in the late 1590s created immediate conflict with the natives already living in the area that would become New Mexico. At the same time, Oņate and his column of soldiers and settlers brought many of the animals and agricultural resources that would become important to settlers and natives alike.

Oņate is thought to have brought churro sheep, shown at the left in this image detail, which were immediately prized by natives and are still raised and prized by Navajo, Hispanic and Anglo residents of New Mexico. Goats and sturdy Spanish cattle were also well suited to the limited resources of the arid southwest, and are still found throughout New Mexico.
Client information: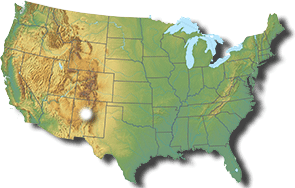 Karen in the classroom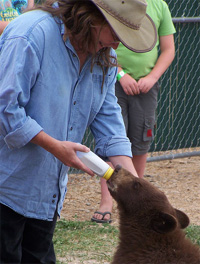 — As a guest speaker or lecturer
In addition to the time she spends painting, Karen finds time now and again to serve as a guest speaker, lecturer and instructor to museum groups, professional organizations, schools and universities. She has also presented master classes in art and digital painting at universities in the U.S.
Karen has delivered recent presentations for these institutions and groups:
Smithsonian National Museum of Natural History
Southern Methodist University
Guild of Natural Science Illustrators at the College of William & Mary and at Montana State University
New Mexico Highlands University
University of Texas at Arlington
University of North Texas
Dallas Paleontological Society

About Karen

Originally trained in the classical techniques of illustration and painting, Karen frequently speaks on the transition to a digital world, and on the challenges and benefits this transition poses for artists, clients and viewers. She conducts professional seminars on painting, illustration and digital image creation, and also offers specific programs tailored to the needs of professional groups or classroom instructors.
To contact Karen about a speaking engagement, just drop her a note or call her studio.